Whether you're a
seasoned pro or just starting your journey, our surf and skate shop has the gear you need. We have everything from high-quality surfboards, skateboards, and wetsuits catering to all skill levels to clothing and accessories from top brands.
Our experienced team offers expert advice and personalised recommendations to ensure you find the gear that suits your needs. Join our inclusive community of surfers and skaters, and let's embark on an exciting ride together. Shop with confidence, knowing that we are passionate about providing the best products and services for your ultimate surfing and skateboarding experience!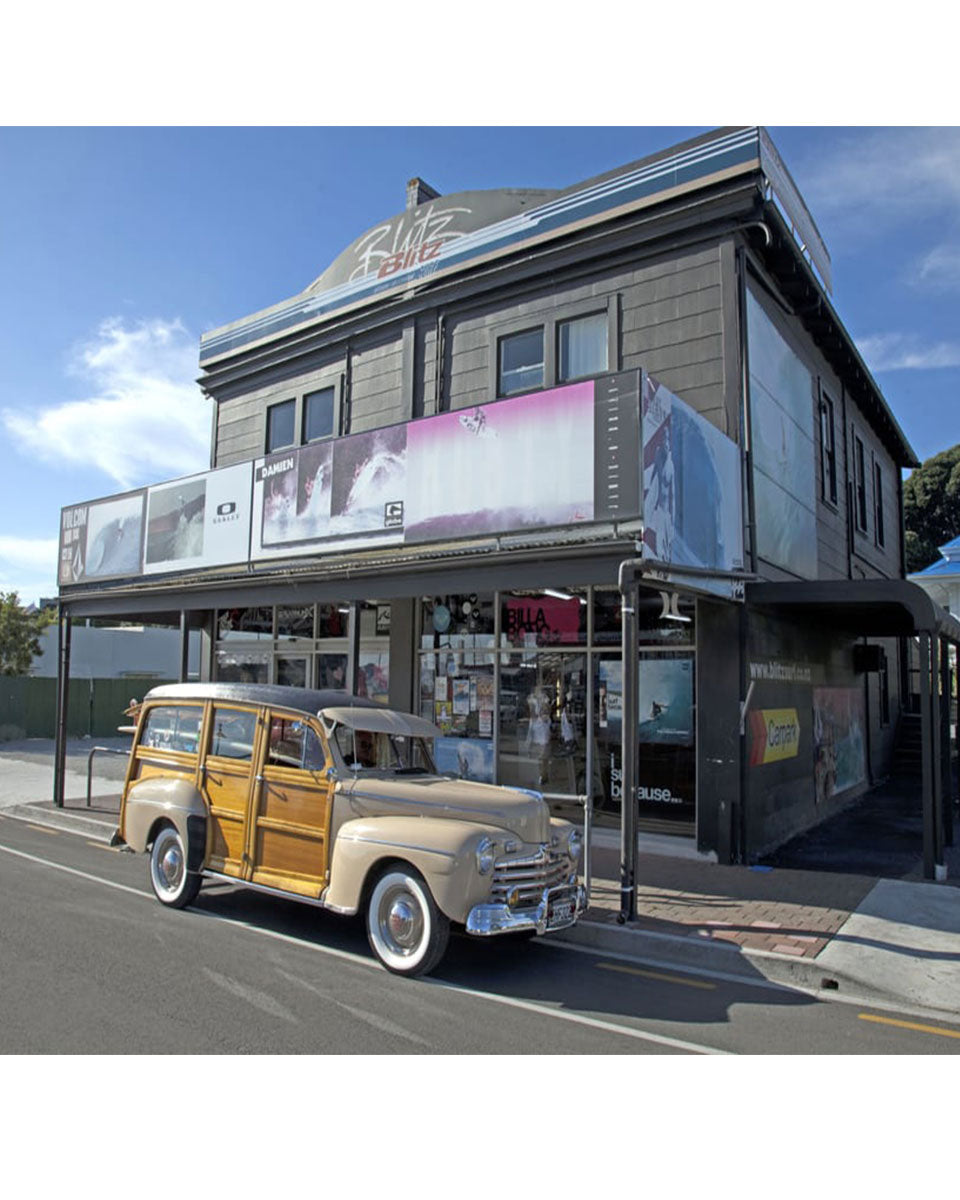 FAMILY OWNED
Blitz Surf Shop is a Gisborne icon. It is the second oldest established surf shop in New Zealand and has been providing the people of Gisborne, the East Coast and all our welcome visitors with the latest surf gear and fashion since 1983.
To find out more click this

Read more
Visit Us In-Store
If you're in the Gisborne area and seeking an exhilarating
adventure, don't hesitate to visit our physical store; our friendly team will gladly recommend where to catch the best waves. 
As a locally owned and family-operated surf and skate shop
in NZ, we take pride in catering to all surfers and skaters. Our diverse product range includes budget-friendly options for beginners as well as premium
gear for experienced riders. We also offer stylish surf and street threads to keep you looking on-trend, no matter the season.
Can't find what you're looking for? Contact us; we will go
the extra mile to try to source it for you. At Blitz Surf Shop, we provide the best products and services to make your surfing and skating experience truly unforgettable.